Welcome Message from Organising Chairperson
Dear Colleagues and Friends,

On behalf of the Organising and Scientific Committees, it is with great delight and pleasure that I welcome you to the 12th Asian and Oceanic Society of Regional Anaesthesia and Pain Medicine Congress from the 19th to 22nd June 2013 in Kuching, Sarawak.
This event promises you an enlightening scientific programme whilst being enveloped by the mystic charm and various attractions that Sarawak has to offer.
The scientific programme will offer a comprehensive coverage of the current advances in Regional Anaesthesia as well as highlighting its importance in Paediatric and Obstetric Anaesthesia. Our internationally renowned faculty will deliver state-of-the-art lectures and conduct a variety of interactive symposia. The programme will be appropriate for both the doctors and allied health personnel and is approved for continuous medical education credit points.
Budding researchers now have an avenue to present their findings from the multitude of innovative studies that they may have conducted in the recent past and stand a chance to win some really attractive prize awards.
The Organising Committee assures a variety of social events that will complement the diverse scientific programme. A grand gala night filled with fun and frolic besides other activities are being lined up for you. Befittingly, the Organising Committee has decided on the theme "Rendezvous in Gold" to celebrate the 50th Golden Anniversary of the Malaysian Society of Anaesthesiologists. Come and join us for this fun filled evening with a dash of gold and black, the colours for the event.
Kuching itself has a number of tourist attractions and you will be spoilt for choice. Please come prepared to thoroughly enjoy yourselves and we will ensure that you have a great time basking in the warm hospitality which will be offered by us.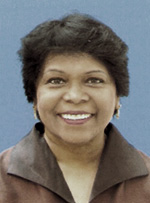 I urge you to browse our website for updates and to mark your diary early to facilitate your participation at this momentous event.
I shall end by saying Selamat Datang to all our participants!
Thank you.
Datin Dr V Sivasakthi
Chairperson, Organising Committee